Introduction
In the past, the effects of outdoor air pollution on human health have been the primary area of public concern and government policy. However, indoor air quality (IAQ) has also caused growing alarm over the last decades due to the adverse effects that it could have on human health. Elderly residents of long-term care homes can be susceptible to poor air quality, which can help spread disease. In addition to following physical distancing measures and increasing disinfection, improving IAQ can drastically improve the health of the occupants and slow the spread of disease. [1]
In this post, we will cover methods being implemented by Black and McDonald in long-term care homes to improve IAQ and occupant comfort and to keep our long-term care residents and staff safe.
What are IAQ assessments and why do they matter?
Many residents of long-term care homes spend upwards of 90 per cent of their time indoors.[2] It is easy to imagine how polluted outdoor city air can be while observing traffic and smokestacks, however, according to the EPA, the levels of indoor air pollutants are often two to five times higher than outdoor levels, and in some cases these levels can exceed 100 times that of outdoor levels of the same pollutants.
Studies have linked a number of health problems to particle pollution and increased CO₂ levels, including:
Premature death in people with heart or lung disease
Heart attacks
Irregular heartbeat
Asthma
Various respiratory problems
Facility assessments are performed to specifically target the sources of poor indoor air quality and give actionable recommendations to significantly improve the indoor environment for our most vulnerable citizens.
"Of the many years I have worked within facilities management, we are currently facing the toughest challenges yet. Now more than ever it is imperative that we do not lose focus of the importance of continually maintaining a safe environment and meeting residents' needs and overall comfort levels. Air quality and the reliable operation and functionality of HVAC systems play a major part in not only meeting and maintaining these needs but also in reducing the spread of infection throughout a facility."
David O'Dwyer – Facility Manager, Long-Term Care
What does a typical IAQ assessment look like?
HVAC systems play a direct role in IAQ. Poorly performing or maintained systems can have detrimental effects on air pushed to residential areas. While each facility may have a different HVAC system and design, our approach can be summarized as the following:
Perform an HVAC equipment condition assessment. Qualified HVAC technicians inspect all air distribution systems for correct operation, cleanliness, code compliance and preventative maintenance scheduling. This is to ensure that the design criteria of the systems in place are being met, and that the equipment has been maintained as per the required standards.
Conduct IAQ measurements. Performing regular readings by qualified environmental technicians of key IAQ parameters such as Carbon Dioxide (CO₂), Fine Particulate Matter (PM2.5), Total Volatile Organic Compounds (TVOCs), temperature and humidity can help gauge facility performance. It is especially important to measure residential suites and common areas to ensure ASHRAE standards are being met in all high-traffic locations, and areas where seniors/staff are spending the most time. Compliance with federal and provincial requirements (e.g., Ontario Long-Term Care Homes Act, 2007) may also be verified at this stage. These measures can ensure that residents and staff are not being exposed to detrimental or even dangerous amounts of particulates or poisonous gasses.
Inspect the entire building for defects. Buildingdefects can include moisture build-up leading to mould, leaking pipes, exposed asbestos, rodent infestation, damaged HVAC systems and cracked or loose fitting boiler exhausts.
Draft a recommendation report. The final report includes all significant observations along with photographs and laboratory results for suspected mould growth (if identified) and IAQ readings. The report then combines the knowledge of HVAC systems in place and measured air quality to put forth the best course of action for the facility owner to pursue. All recommendations are reviewed by an engineer to ensure that the most cost-effective and updated advice is communicated with the owners and referenced against all applicable legislation and guidance.
To speak to a facility advisor to schedule a facility assessment for your senior living or long-term care facility, email facilityserviceinquiries@blackandmcdonald.com.
In conclusion
Improving the living conditions of long-term care homes can often be a lengthy and costly challenge. Limited budgets add an additional strain on organizations to prioritize and ensure residents enjoy the best possible care and facility use, with mechanical spaces often having to take a position lower down the priority list when issues or concerns are not always evident. However, improving IAQ through reliable and efficient equipment operation can be the first and simplest step to reduce airborne allergens and prevent disease from spreading in today's COVID-19 environment.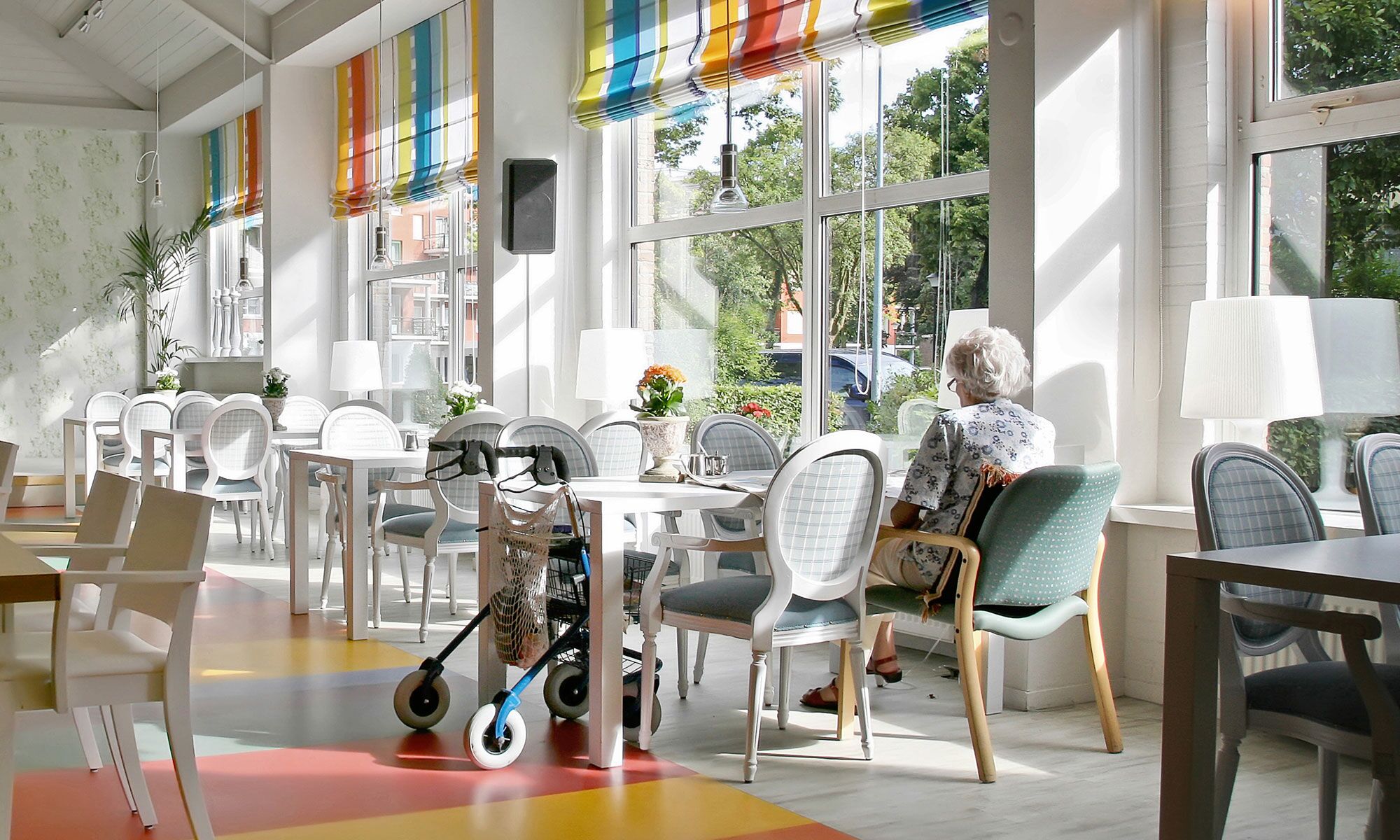 [1] Public Health Ontario, "COVID-19: Heating, Ventilation and Air Conditioning (HVAC) Systems in Buildings."
[2] United States Environmental Protection Agency, "What are the trends in indoor air quality and their effects on human health?"