Our Internship Program
At Black & McDonald, you're not just an intern – you're part of the family. Our Internship Program is centrally supported, fully leveraged summer employment. It's the chance you've been waiting for to put theory into practice. An internship with Black & McDonald means an engaging, meaningful, and impactful experience that will launch your career in the right direction, and knowing that you've made a positive difference in your community along the way.
Here are just a few benefits students and new grads can look forward to:
A customized, structured work plan and skill development library
A dedicated mentor to offer regular coaching, feedback, and support
An internship program manager to help you stay on track
Access to a vast library of online training and e-learning through top-notch learning platforms
Collaboration with a vast network of interns across North America
Opportunity to network with subject matter experts and seasoned industry professionals
The chance to contribute to the growth and success of our diverse team of 5,500 employees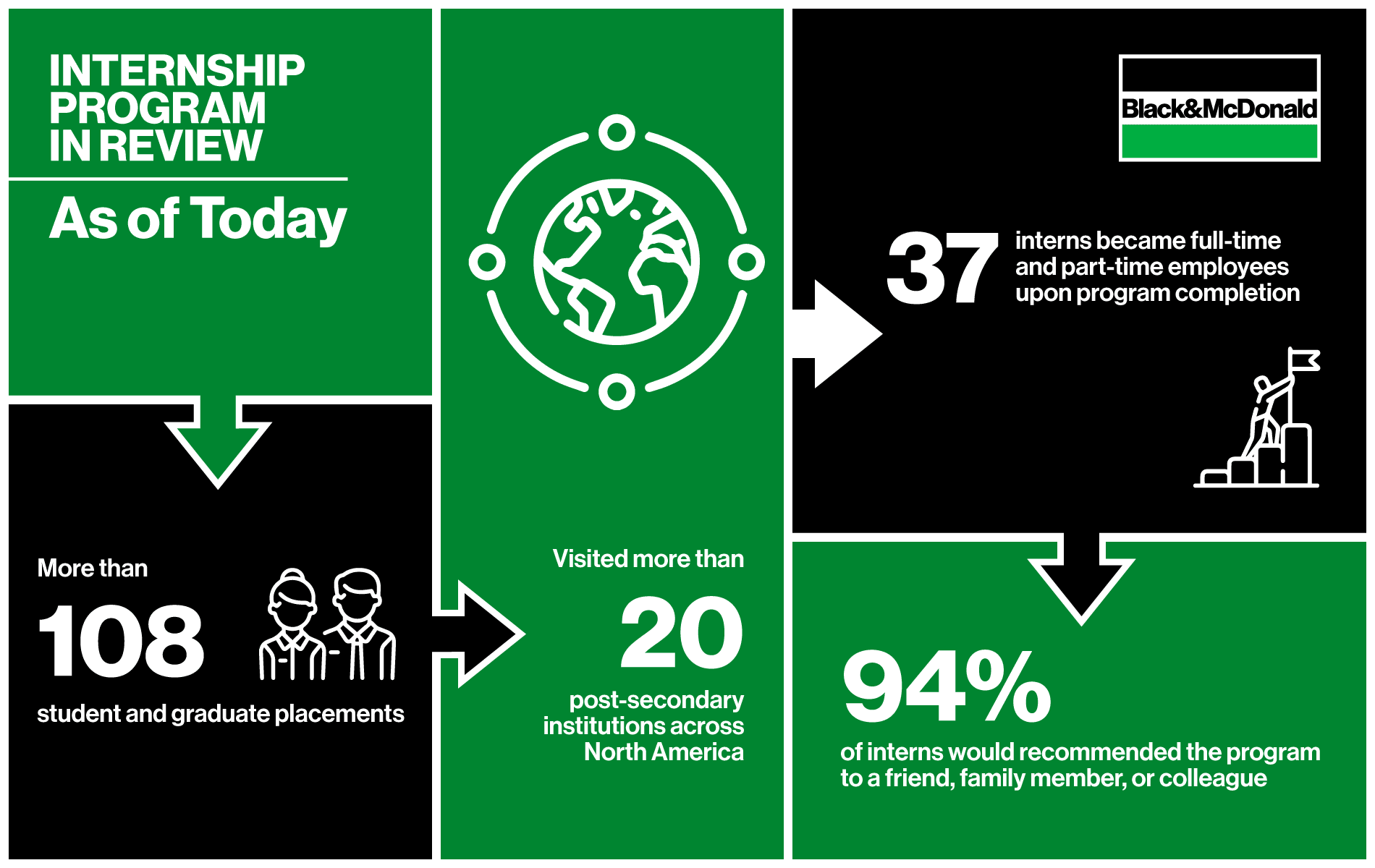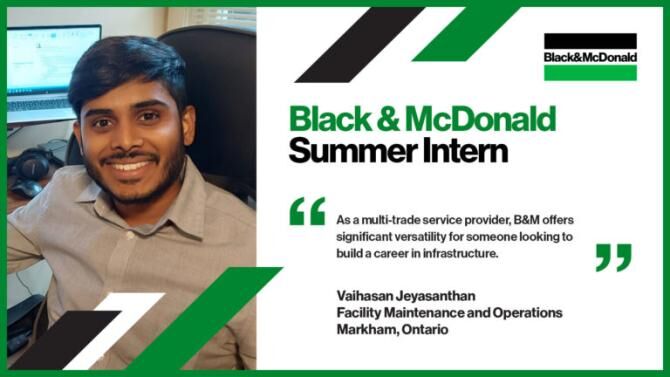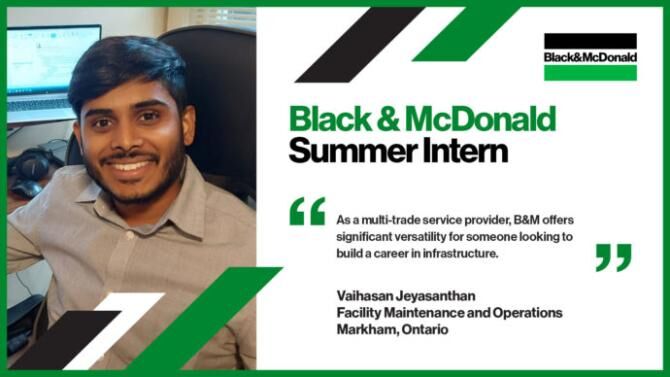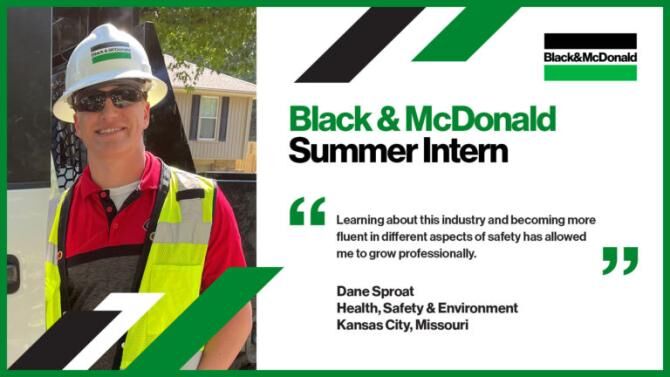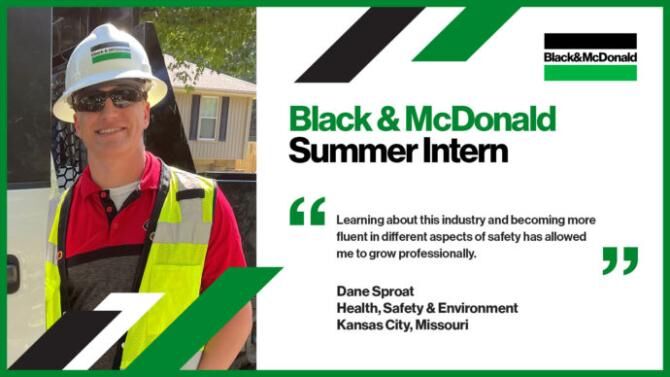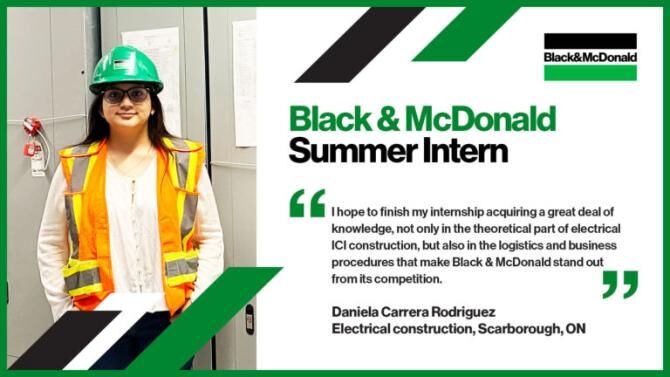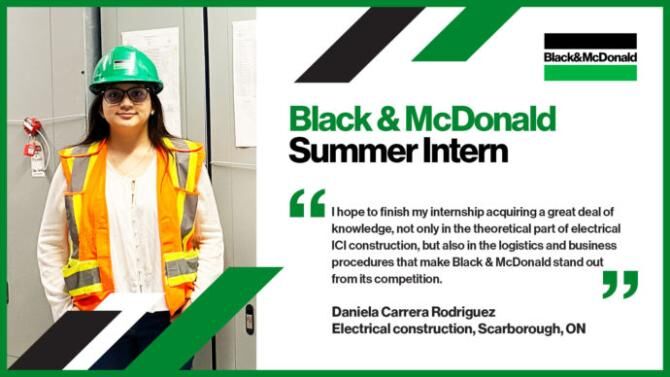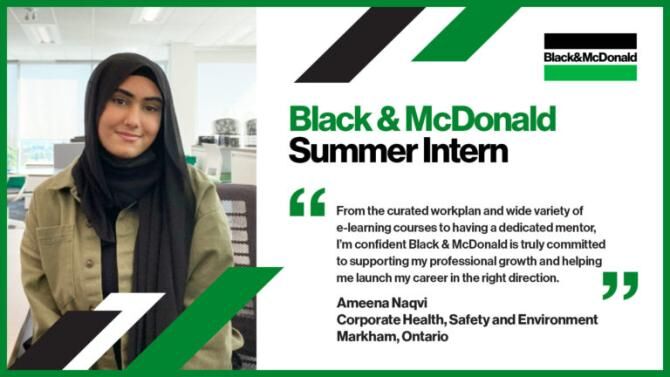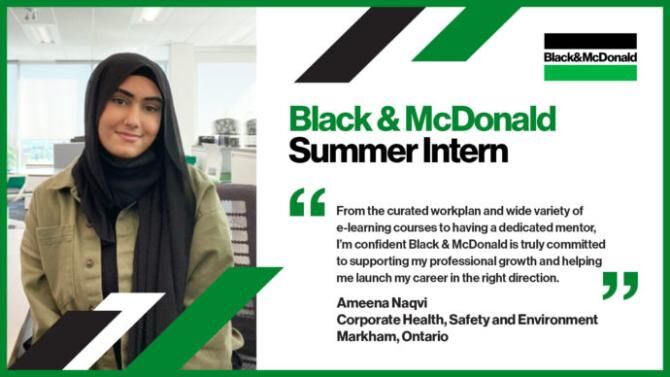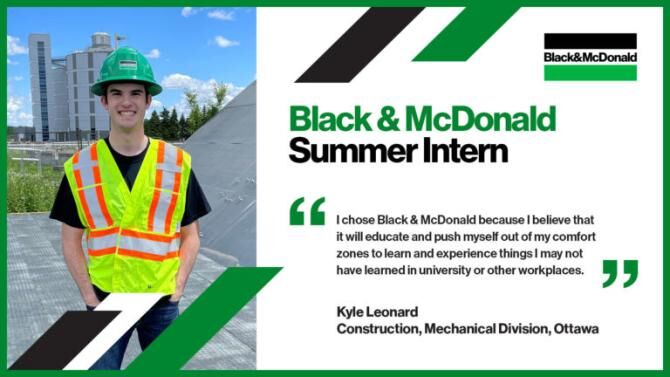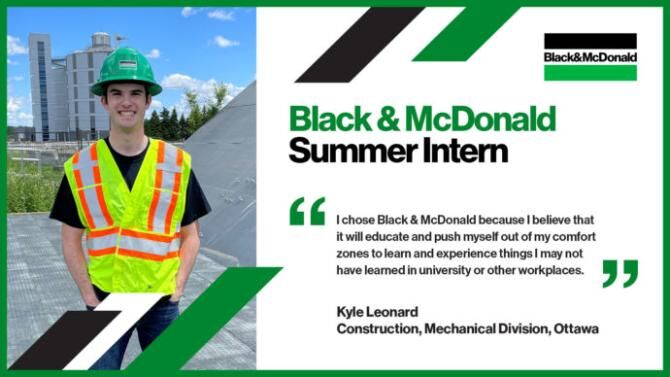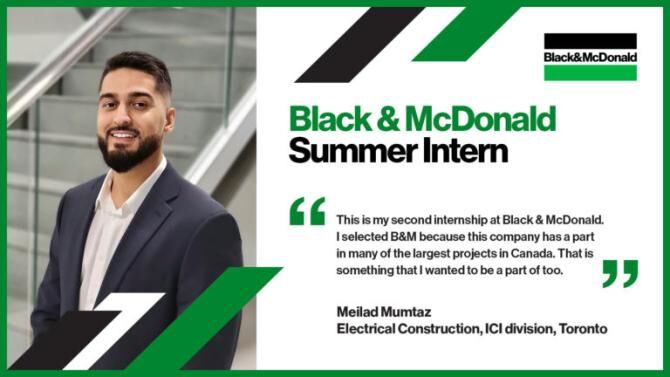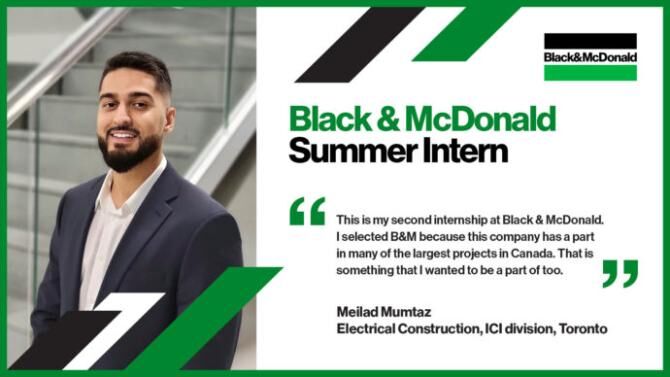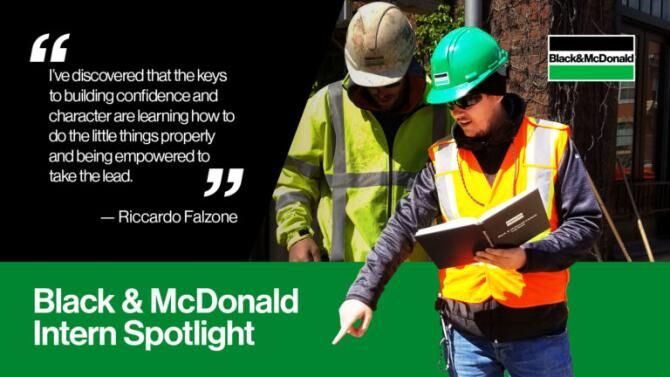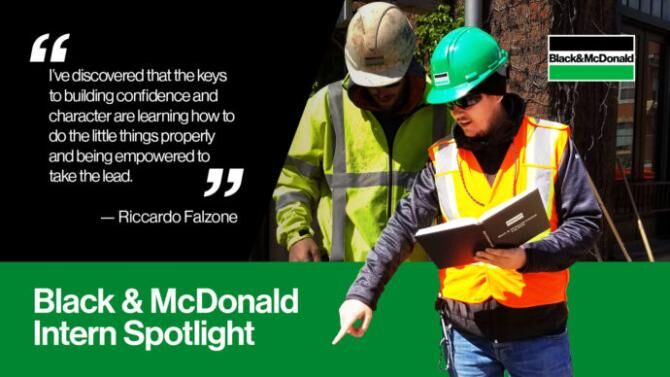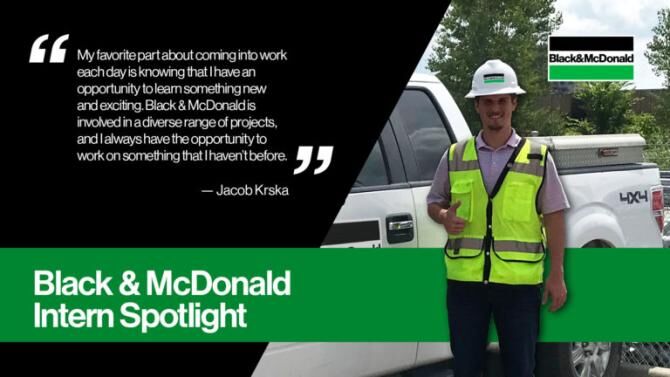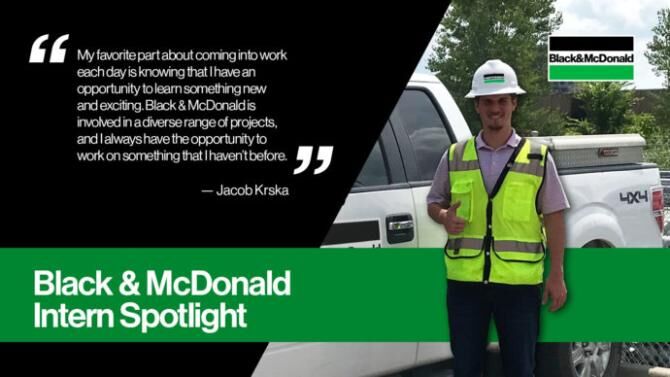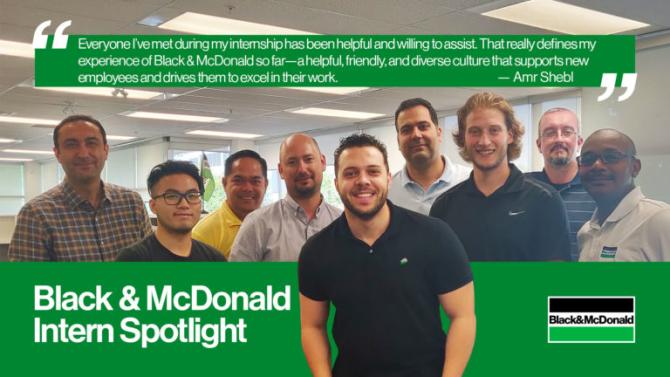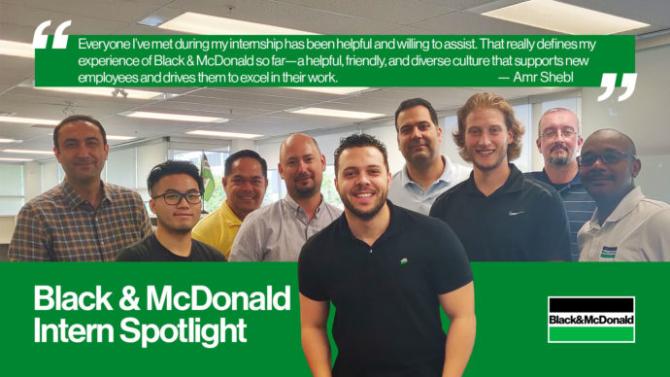 Join Our Team
You believe that if something's worth doing, it's worth doing right. That solutions should be made to last. That being part of a team means working not just for oneself but for one another. That's how we operate too.