Our Founder's Code of Business Continues to Guide Us.
W.J. McDonald had a vision for how he wanted the company to operate and grow and he established a Code of Business that guides our organization to this day.
In August 1991, in his 104th year, he reiterated these beliefs:
Do the job right regardless
Talk to the customers regularly, confirm their satisfaction
Make the price fair and reasonable
A deal is a good one only when it is good for both parties
Live up to your promises
Treat employees with respect
Complete jobs promptly
Invoice promptly, fairly, and in detail
We honour and respect W.J.'s beliefs through our current expression of Black & McDonald's values:
Live and work safely
Do it right
Always improve
Work for one another
Build enduring customer relationships
Enable people to flourish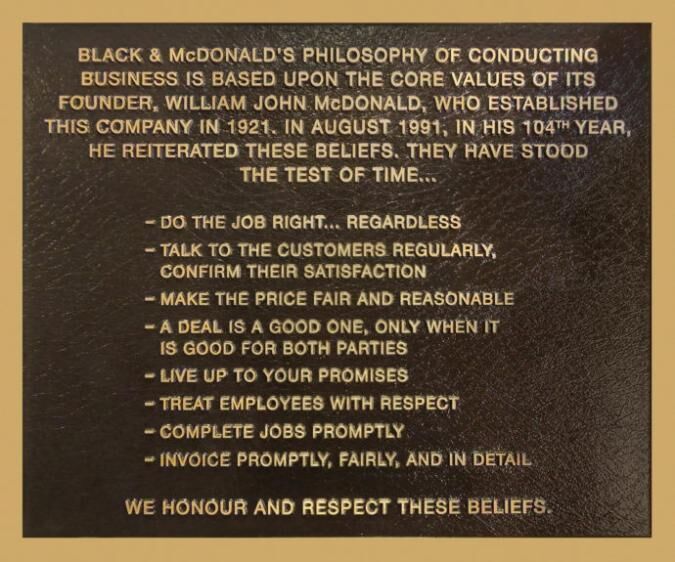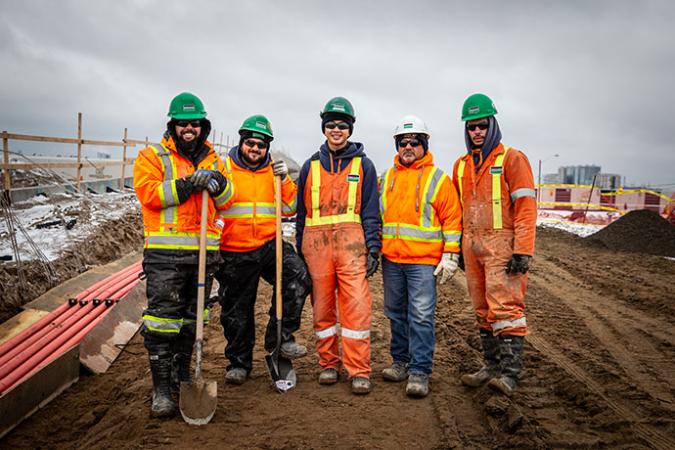 People: Our Strength,
Our Future.

"The Black & McDonald Way" is the company's ongoing initiative ensuring that both management and employees live up to the company's core values.
It is, in effect, a reciprocal promise between employee commitment and management support, focused on six key areas:
Health, Safety and Environmental Excellence
Planned Growth and Profitability
Customer Satisfaction and Sustainability
Continuous Improvement Culture
Employee Satisfaction and Succession
Community Responsibility
"The Black & McDonald Way" trains, trusts and empowers our employees to exceed the expectations of our internal and external customers.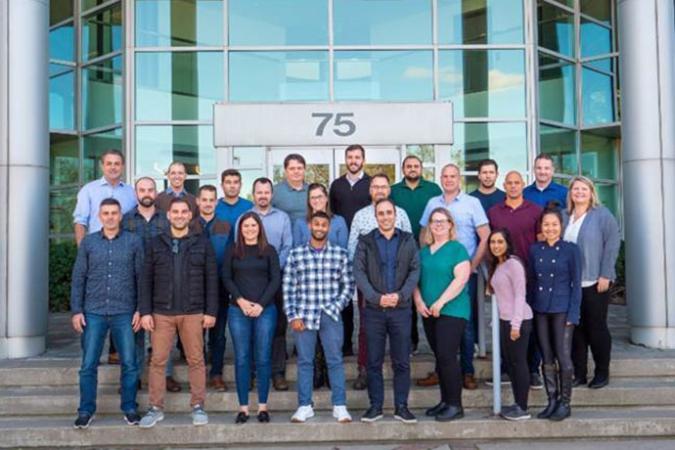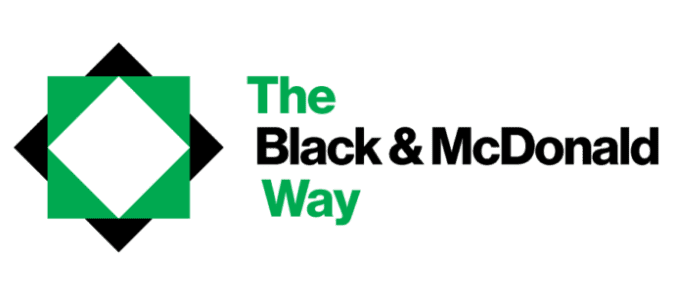 Join Our Team
You believe that if something's worth doing, it's worth doing right. That solutions should be made to last. That being part of a team means working not just for oneself but for one another. That's how we operate too.